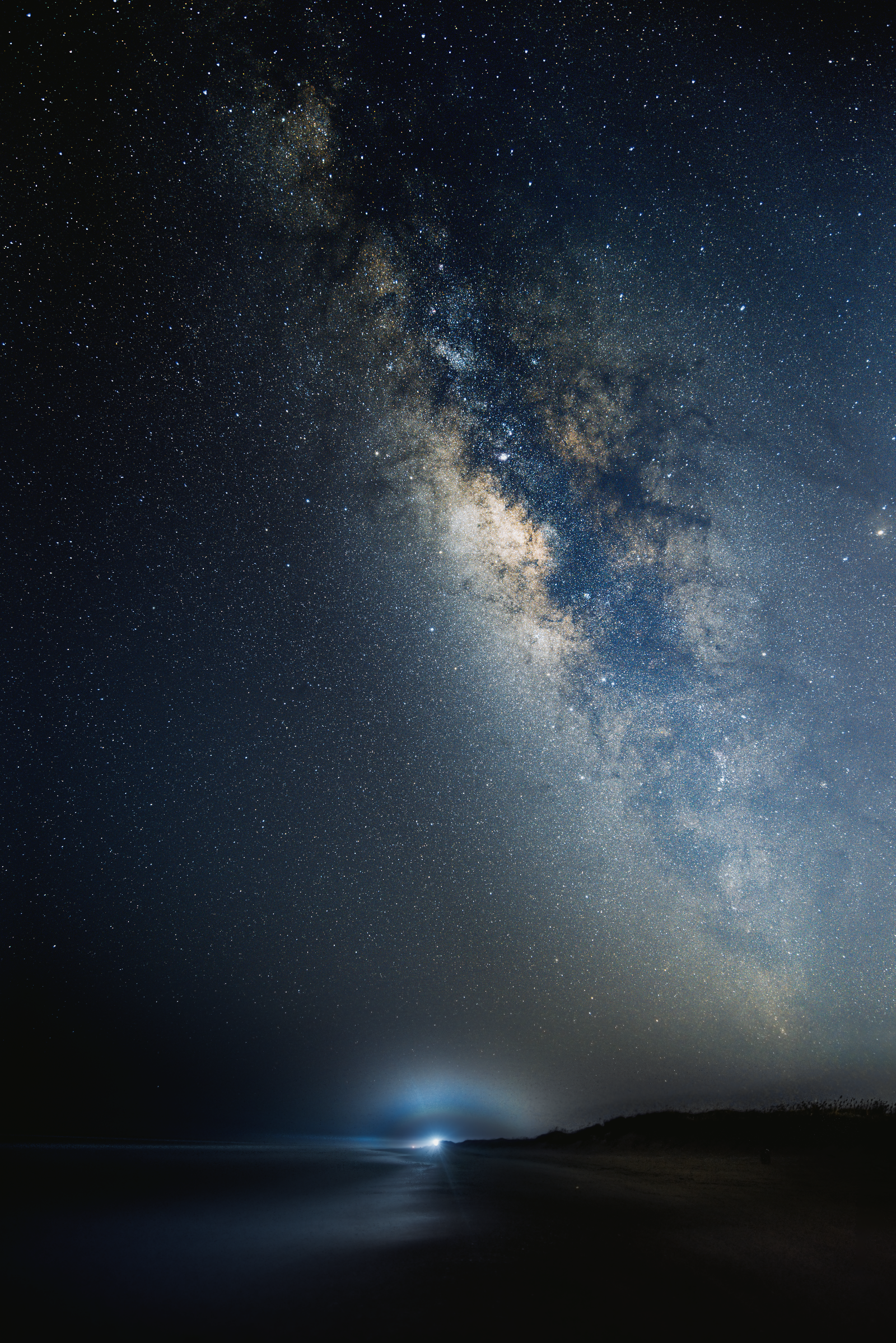 Roll over image to zoom in
Click on image to zoom
Description
"
Taken south of Starship's Launch Pad, this image looks toward a Mexican lighthouse. It's the result of stacking 332 five-second exposures and includes many calibration images. The total processing time exceeded 9 hours, followed by additional hours in Photoshop to pull out the faint details. It was a lengthy process, but the results speak for the final image.
" - SEAN DOHERTY


PHOTO BY SEAN DOHERTY, STARBASE, AUGUST 2023
Crafted from two white aluminum layers and a black polyethylene compound core in between, our aluminum DIBOND® is lightweight yet strong, making it durable and perfect for larger art pieces. Since the aluminum DIBOND® panel is coated in white, it ensures that the white and bright areas have a faint silky gloss, which is stunning to look at.
The colors on this print are highly saturated, even in large monochrome areas, ensuring the artwork pops off the surface.

Our aluminum print comes in a thickness of approximately 3mm /0.12", providing a sturdy and rigid base.




We've also included a hanging kit, which may vary depending on the country of fulfillment.